The massive MMORPG Elder Scrolls Online has just hit a new milestone with the release of its latest expansion: Ascending Tide. The launch coincides with an update that adds support for DirectX 12 and Windows 10, making it easier than ever to play on PC.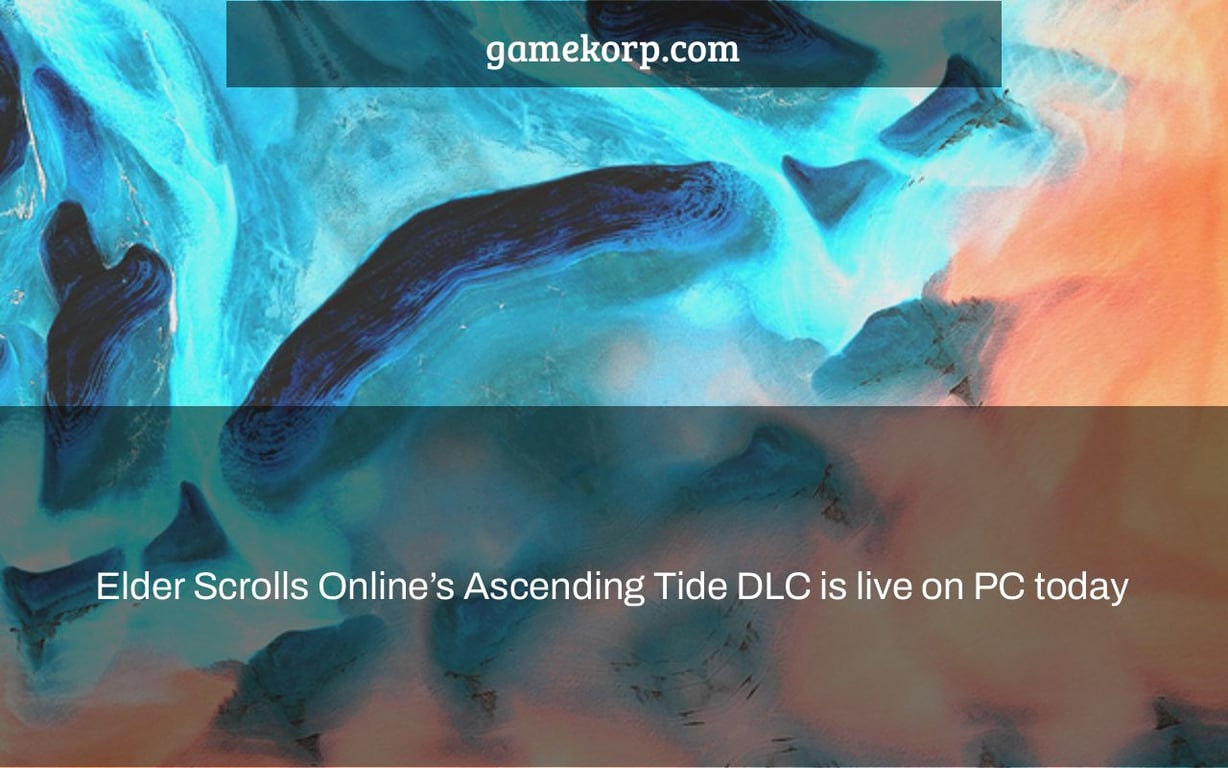 With the release of The Ascending Tide DLC for PC, Mac, and Stadia today, The Elder Scrolls Online gets its first large DLC of the year. The DLC sets off the MMO's 2022 Legacy of the Bretons storyline with two four-person dungeons: Coral Aerie and Shipwright's Regret in normal and vet levels.
"Shipwright's Regret and The Coral Aerie, two new PvE dungeons, help start off the year. Ascending Tide is the ideal prelude to the High Isle Chapter's spectacular activities this year. Several heroes from earlier ESO adventures will be returning to the game. The new DLC starts with Jakarn being rescued from the secretive Ascendant Order. Players will team up with Captain Kaleen for a heroic raid on the Coral Aerie, but they must be wary of sinister powers that endanger the Breton people. The Coral Aerie is a stunning but dangerous environment that serves as a wonderful preview of the images to come in 2022. Shipwright's Regret, an abandoned and eerie shipyard, may also be found. The famed All Flags Navy, said to be Tamriel's biggest fleet, is discovered in ruins, where prowling undead opponents now make the ruins home. In our newest DLC, gamers will be able to encounter a plethora of new and interesting challenges, mysteries, and rewards."
The DLC is immediately available to subscription gamers, although it may also be bought separately for 1500 crowns (about $15 USD). Console gamers, don't worry; you'll have your chance on March 29th, when the PC players will have thoroughly tested it for you!
Advertisement