Hearts of Iron 4 Update 1.11.9 has been released, and it fixes a lot of issues that were plaguing the game since its release in September this year.,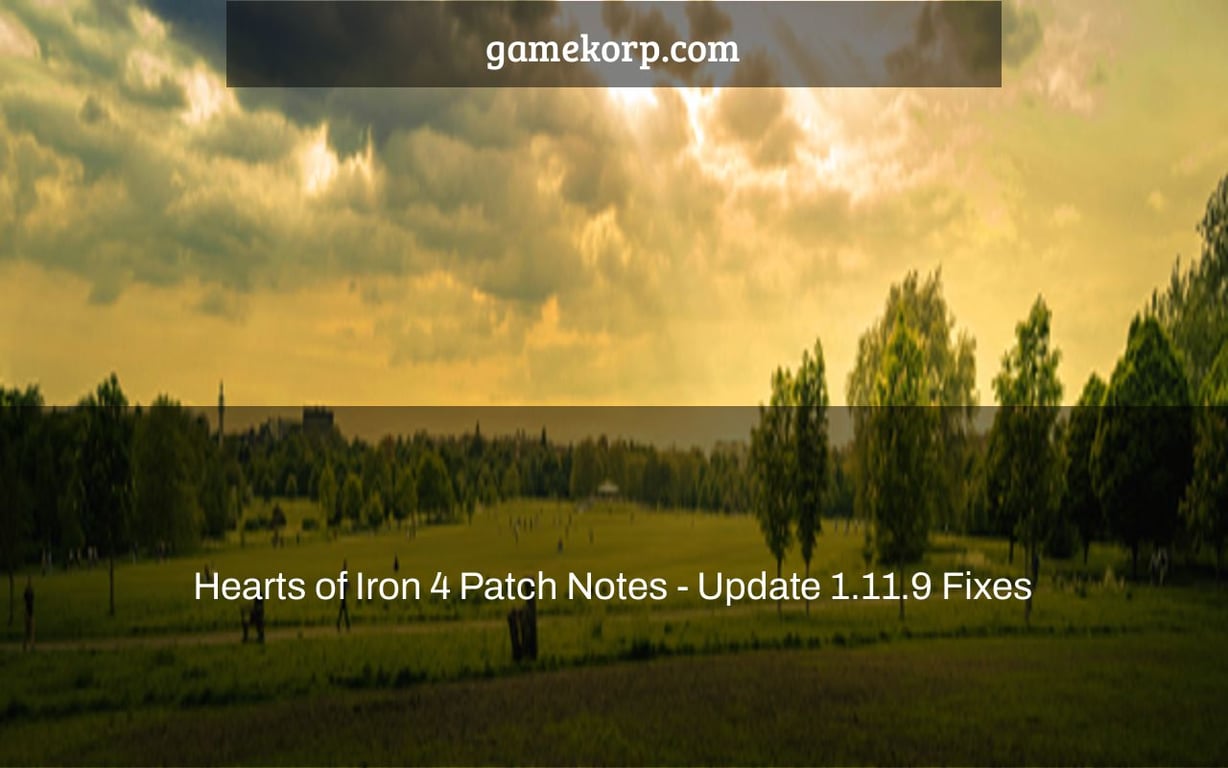 The version 1.11.9 for Hearts of Iron 4 is now out, with the patch notes detailing a lesser number of improvements, including one aimed at Japanese Admiral Isoroku Yamamoto's name.
Furthermore, version 1.11.9 resolves a desktop crash that occurred when HoI4's AI was not told of a leader's removal from one of the game's nations.
Update 1.11.9, one of the game's lesser upgrades, also includes a few additional tweaks, which are detailed in the patch notes below, as published by the developer on the Hearts of Iron IV forums:
UI
Some DX11 and OpenGL UI components were 1 pixel wrong because they were erroneously positioned the same way they were in DX9.
Modding
When employing hidden ideas, the game will no longer display an empty "Modify Government" message.
Stability & Performance
Fixed CTD caused by AI not being alerted when a country's leader is removed.
Bugfix
Adding or subtracting divisions from a general under a marshal did not update the consequences of the marshal's powers.
In the Tech Details view, the dependability value was set to 100 percent.
A issue where character attributes would occasionally duplicate as you leveled up has been fixed.
Fixed the tank designer's Radio II XP cost being more than expected.
Isoroku Yamamoto's name will no longer include an additional 'I'.
A rare problem where the Japanese coal liquification focus might fail to install a refinery has been resolved.
Corrections to the translation of a French professional profile
In the Yugoslav Communist Party, a misspelling was corrected.
On PC, Hearts of Iron IV is now available.
Keep updated on the latest PC Gaming news by following on Twitter, checking out our videos on YouTube, giving us a like on Facebook, and joining us on Discord. We may also include links to affiliate stores, which gives us a small commission if you purchase anything via them. Thank you.