Microsoft has announced that they will be acquiring their competitor, Activision. This acquisition is said to help Microsoft catch up with Sony in the console market and give them a strong foothold of competition for other tech companies as well
in gaming such as Valve or Apple. Bring your Halo skills back home!
Activision, the company behind "Call of Duty", has been acquired by Microsoft. The acquisition will make Microsoft the largest player in the gaming industry. Read more in detail here: activision call of duty.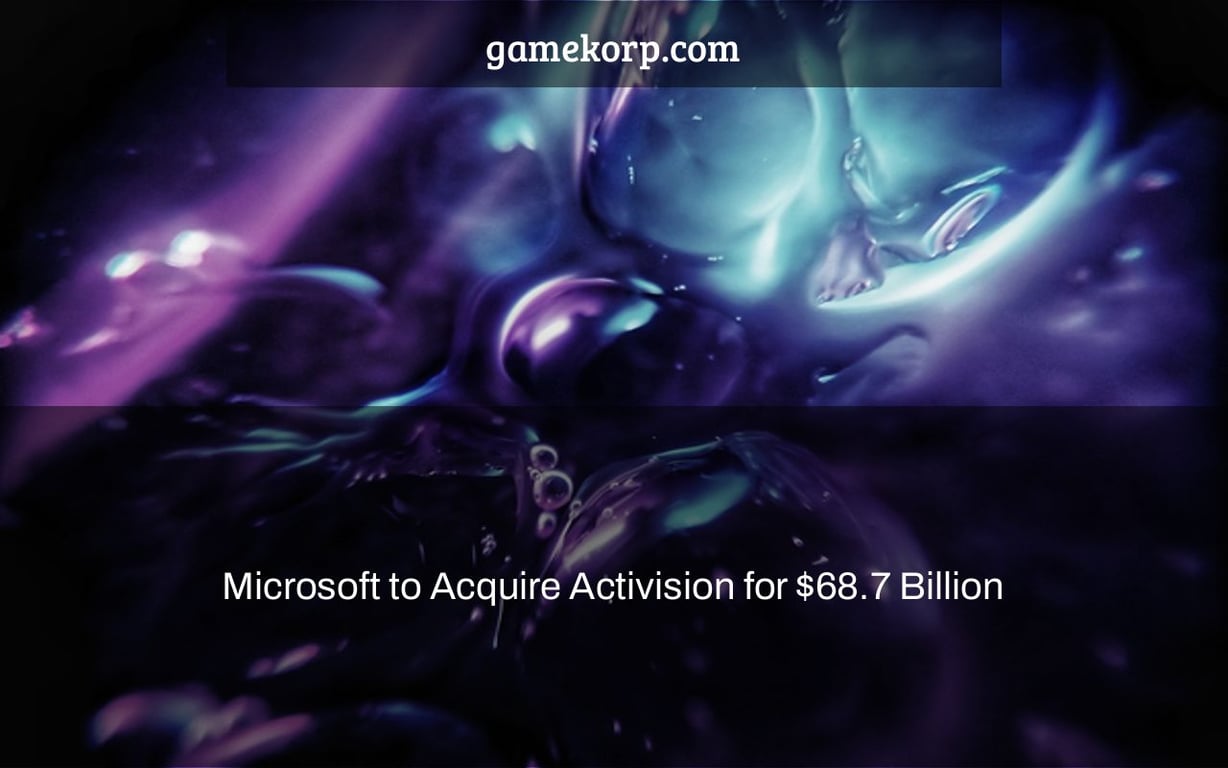 Microsoft said today that it would buy Activision Blizzard for $68.7 billion.
Microsoft will pay $95.00 per share for Activision Blizzard in an all-cash deal worth $68.7 billion. Following Tencent and Sony, Microsoft will become the world's third-largest gaming firm by revenue if the deal is completed.
According to Phil Spencer of Microsoft:
Microsoft, as a corporation, is dedicated to achieving diversity in every facet of gaming, among both workers and gamers. Individual studio cultures are very important to us. We also think that creative achievement and liberty are inextricably linked to treating each individual with decency and respect. This is a promise that we hold all teams and leaders to. We're excited to bring our proactive inclusion culture to all of Activision Blizzard's fantastic teams.
There is no more exciting place for enjoyment and interaction than video games throughout the globe. And there's never been a better moment to start playing than now. We look forward to welcome all of our friends from Activision Blizzard to Microsoft Gaming as we strive to provide the fun and community of gaming to everyone. Spencer, Phil
Activision Blizzard and Microsoft Gaming will operate independently until the purchase is completed. The Activision Blizzard company will report to Phil Spencer, Microsoft Gaming's CEO, after the deal is finalized.
Source: Publication
Posted by casey-scheld on January 18, 2022 in News
Microsoft said today that it would buy Activision Blizzard for $68.7 billion.
Posted in News on January 17, 2022 by casey-scheld
Myth of Empires, a game that was recently removed from Steam following a DMCA takedown notice from Ark: Survival Evolved developers, Snail Games & Studio Wildcard, will soon be available to purchase again following an announcement from developers today.
Posted by casey-scheld on January 16, 2022 in News
The Awesome Games Done Quick (AGDQ) 2022 Online event collected more than $3.4 million for the Prevent Cancer Foundation by the end of its speedrunning marathon.
Posted in News on January 14, 2022 by casey-scheld
With the release of Honig Studios, Quantumfrog, and HandyGames' El Hijo on January 25, mobile gamers will be able to utilize the shadows to their advantage in a non-violent stealth game.
Frequently Asked Questions
How much did Microsoft buy Activision for?
A: The amount Microsoft paid for Activision was not revealed, but is most likely a lot of money.
Is Microsoft going to buy Activision?
A: Microsoft has not made any announcements regarding a potential deal in the past.
What does Microsoft buying Activision mean?
A: Microsoft is buying the stock of Activision on June 15th and has now officially taken control over the company.
Related Tags
how much is activision worth
blizzard activision
call of duty activision