The landscape of eSports is changing. As game developers work to improve the quality of gameplay, tournament organizers are struggling to keep up with their own logistics and fan engagement challenges. The PGL Major Antwerp 2022 will be a showcase for how new technologies can help revitalize interest in competitive gaming through better economies, player incentives and live expansion into other channels such as streaming or even TV broadcasts.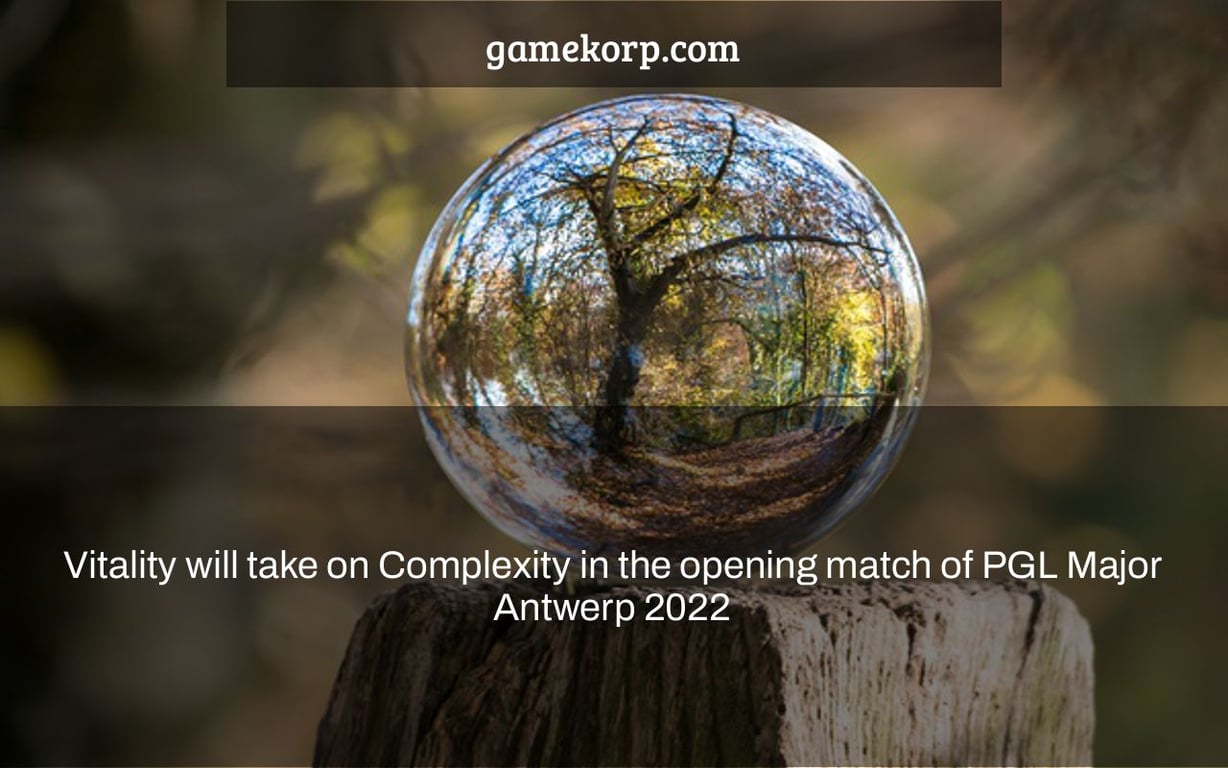 Valve has recently released the Challengers stage schedule for PGL Major Antwerp 2022, which will get off on May 9 with a potentially action-packed match between Team Vitality and Complexity. G2 and Astralis will be in the arena to ensure their position in the Legends stage, while many underdogs, such as Eternal Fire, will enter the battle without fear.
The PGL Major Antwerp 2022 will take place from May 9 to 22. The year's first major will be held in Antwerp, Belgium. The Challengers Stage will include sixteen teams who qualified via regional qualifiers, with the top eight teams advancing to the Legends stage. In the Challengers, all matches will be played in a best-of-one format, with the exception of elimination and advancement matches. All of the matches for the first stage of the PGL Major Antwerp 2022 are listed below:
Gaming: Vitality vs. Complexity
Eagles vs. Eternal Fire: Bad News
Team Liquid vs. G2
Renegades vs. forZe
IHC Esports vs. Astralis
Team Spirit versus Imperial
Outsiders vs. MIBR
9z Team vs. ENCE
A Turkish team qualified for a major CS:GO event for the first time since 2018. Eternal Fire will proudly represent their area, and their journey to PGL Major Antwerp was long and winding. Eternal Fire dominated OG in the do-or-die series after defeating Fnatic and Dignitas in RMR, and rightly earned their trip to Belgium.
Complexity and Team Liquid will be up against Vitality and G2.
In the tournament's first match, Team Vitality will face Complexity, while Astralis will face IHC Esports in an attempt to get off to a solid start in their Major run. On two official channels, all matches will be televised. To avoid missing any jaw-dropping contests, follow PGL on Twitter. G2 will take against Team Liquid in the most anticipated game of the day. Both teams are projected to make it to the Legends stage, and this game promises to be a lot of excitement for the crowd.
ENCE, the European squad that reached the grand finals of the ESL Pro League Season 15 will make their Major debut against 9z Team. On the other hand, forZe is set to face Renegades, the Oceanian representative, while Outsiders will face MIBR in the first day's final match.
I'm a fan of Marvel comics, movies, and TV shows, and I'm addicted to Devil May Cry.
Berat Ozkan's most recent posts (see all)
FictionTalk has more.