Battle Passes are the new way to keep gamers engaged, and Wargaming is leading the charge. In 2018 Battle Passes were released for World of Tanks, Path Of Exile, and a host of other titles. The industry will grow as more developers realize how monetizing game time leads to increased retention rates which in turn increases player counts and revenue per users (RPUs).
The "world of tanks battle pass" is a new game mode that has been released for World of Tanks. This game mode allows players to unlock new content and earn rewards as they play.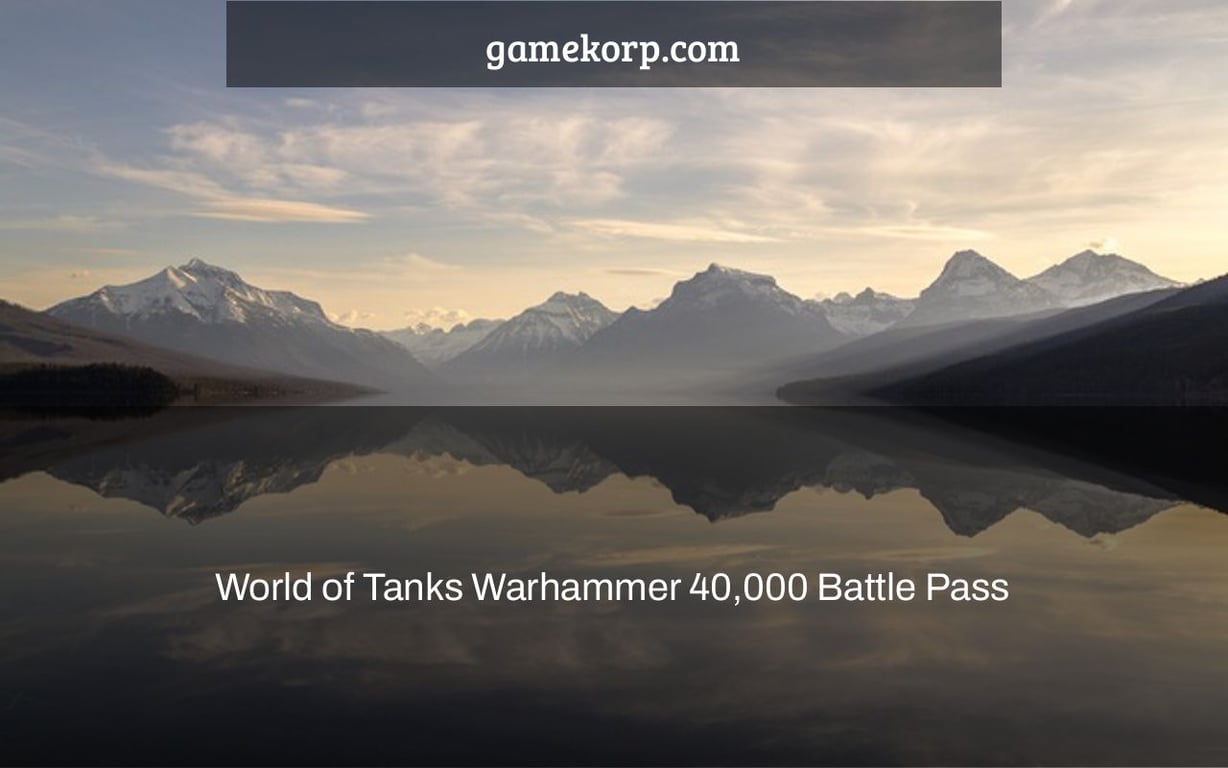 World of Tanks' Battle Pass is getting a new season, and this one is extra special since Wargaming is collaborating with Warhammer 40,000. The Ultramarines, Death Guard, and Evil Sunz Orks, all from the Warhammer 40,000 world, will emerge in Battle Pass Season VIII.
Players will be able to dress up their tanks in distinctive camouflage to reflect their favored group. All Shall Rot, Courage and Honour, and Red 'uns go Faster are the currently supported factions where players may acquire matching camouflages.
How many chapters will Season VIII of Battle Pass support?
According to Wargaming, the next season will consist of three main chapters, each of which will comprise 50 stages. Players may finish the levels in whatever order they like, and to add to the intrigue, each chapter will have a 3D aesthetic influenced by the factions described above for all of the season's primary vehicles.
This strategy differs from what Wargaming has done in the past, and it is definitely influenced by the Warhammer 40,000 franchise's reputation.
What will gamers get if they finish each chapter?
According to our understanding, the aim is to award World of Tanks players with a Warhammer 40,000 commander for completing a chapter, and this commander will be tasked for flying the flags of each side on top of supporting tanks.
For each group in the game, there are additional 2D styles and other customization aspects, so if you're a fan, making it to the finish is crucial in order to acquire all the goodies.
"We're happy to cooperate with and introduce the 40k world to World of Tanks, and we're certain our gamers will be as well," says Max Chuvalov, World of Tanks Publishing Director. "Battles are about strategy, knowing your place in the arena, and how you may work together to gain the victory, much as in Warhammer 40,000."
When can we anticipate Battle Pass Season VIII to be released?
The season will begin in June and go until the end of August of the same year. As things stand, World of Tanks gamers and Warhammer 40,000 aficionados will have plenty of time over the season to gather all there is to collect in the game.
Increase your Battle Pass Points.
The issue is, World of Tanks players may earn Battle Pass Points when playing in Tier VI-X vehicles, but only if they engage in Random Battles and avoid Grand Battles at all costs. To earn, you must obviously perform well on the battlefield, as has always been the case.
Additionally, players may increase their Battle Pass Points by completing daily tasks available for vehicles of all levels in World of Tanks.
Keep updated on the latest PC Gaming news by following on Twitter, checking out our videos on YouTube, giving us a like on Facebook, and joining us on Discord.
Related Tags
world of tanks battle pass season 4
world of tanks battle pass price
world of tanks