World of Warcraft is looking for a Narrative Director to help them tell the story of their upcoming expansion, Dragonflight. The company has been making major hires recently as they gear up for battle with Blizzard's other big game: Diablo 3.
The "steve danuser" is the Narrative Director for World of Warcraft. Recently, he has been interviewed about Dragonflight and other recent episodes.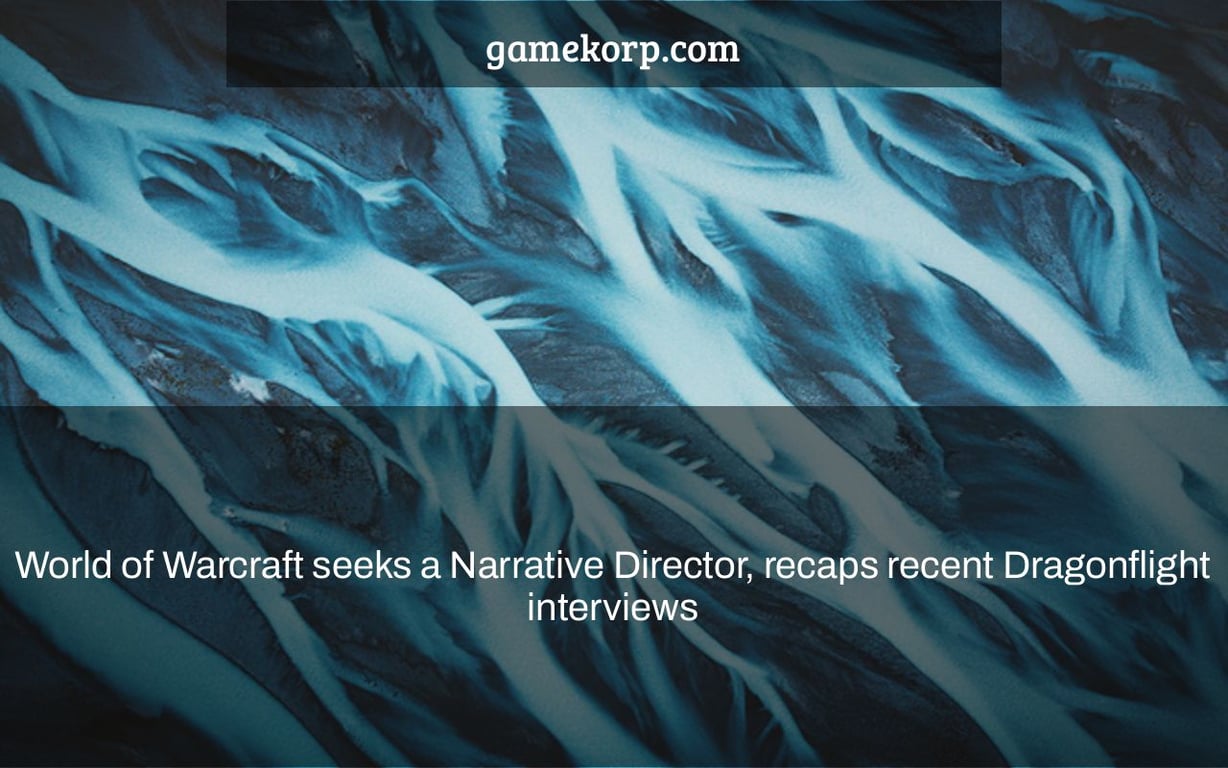 So, do you consider yourself to be an expert in World of Warcraft mythology and storytelling?
WoWhead noticed that World of Warcraft is apparently on the hunt for a new Narrative Director, which raised a few eyebrows as the job description is pretty much the same as the job Lead Narrative Director Steve Danuser already has or potentially even a step above it ("Reporting to the Creative Director of WoW," "Collaborate with the Creative Director, Game Director, Art Director, WoW design leadership, and Blizzard Story & Franchise Development," "Mentor and lead a team of narrative designers," etc.).
He hasn't really stepped down, according to his LinkedIn profile. Given some of Blizzard's recent corporate title shuffles, we'd guess he's just been promoted with a new title.
It has, however, spurred debate over the game's storyline among the WoW community in recent years, and not in a pleasant manner.
In other WoW news, Blizzard has released a developer update that's more of a roundup, at least for those who've already read WoW and MMO websites in the last few weeks; the studio recaps its recent Dragonflight interviews, discusses Season 4 changes, and, of course, announces the Sunwell Plateau's arrival in WoW Classic: Burning Crusade.
Advertisement
The "World of Warcraft seeks a Narrative Director" is an article that recaps recent interviews with the game's narrative team. It also mentions that they are seeking a writer to join the team. Reference: warcraft writer.
Related Tags
wow lead narrative designer
steve danuser reddit
steve danuser linkedin
bfa release date
steve danuser self-insert